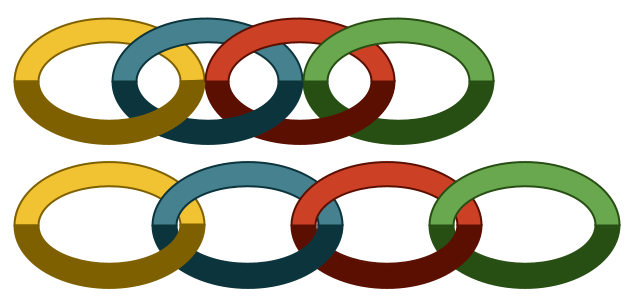 Whereas critical pathing in traditional project networks helps focus a project on those activities that could impact the delivery schedule, the structure imposed is too detailed, too rigid, and does little to integrate resource commitments. Critical chains integrate resource commitments to yield a much clearer awareness of Agile project resource constraints.
Critical chain project management (CCPM) leverages the concept of project (overall) and feeder (activity) time buffers. These buffers protect time priorities from unknown or unforeseen delays in spint execution. Moving half of the aggregate execution estimation durations from within the critical chain activities to the end of the chain allow individual activities to overrun without impacting the completion of the project. Feeder buffers isolate activities from the critical chain by moving half of the estimated execution time from within the feeding path to the end of the feeding path.
Understanding the critical chain technique empowers Agile project managers with greater flexibility in planning. At the level where the delivery planning process itself is negotiated will these estimates be invaluable. More info on the technique is at the following site: Critical Chain Project Management
I expound on this further in another post.